Perennials with
proven yields

Riley Perennial Mix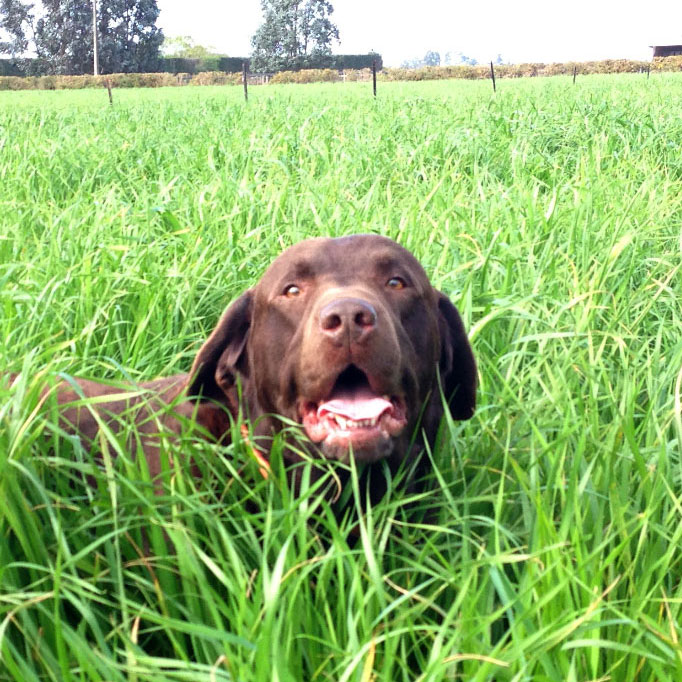 Riley perennial ryegrass 10kg
Canterbury ryegrass 10kg
Harvey perennial ryegrass 5kg
Huia white clover 3kg
Red clover 1kg
Plantain 1 kg
Total 30kg per hectare $225
$175 Ex-Store plus GST
Alure Ryegrass
Zero endophyte, flowers three weeks later than Nui. Stable perennial ryegrass. Performs well under hard grazing. No staggers, summer active. Used extensively throughout NZ with great success.
Below are photos of Alure grass seed after 10 years in the same paddock, sown in Melbourne 21 days after being grazed by 330 jerseys. It's had 100kg/ha of 70/30 urea/mop applied at grazing. The grass density is the thing that stands out at the moment apart from the growth rate.
Canterbury Ryegrass
Canterbury perennial ryegrass, tried and proven, used extensively throughout New Zealand. Handles all types of weather conditions, rust resistant, drought tolerant. Performs well under deer, sheep or cattle grazing. Improves animal performance. Sown alone or in a mix. Long lasting ryegrass.
Enticer Ryegrass
Long Rotation ryegrass, highly palatable fine leaf ryegrass. Made up of 90% Perennial, 10% Italian cross. Good winter and spring grazing then perseveres into summer months. Suggested sowing rate 25kg per ha sown alone or it can be in a mix with clover, plantain or chicory. Well suited to a range of grazing patterns. Highly recommended new season long rotation ryegrass.
Harvey Ryegrass
Perennial ryegrass tried and proven, one of our best sellers. Grows well in wet or dry, ideal dairy, sheep, beef. Harvey mixes well with Timothy Cooksfoot and clovers. Provides substantial winter feed and strong regrowth pattern. Good all rounder From top of the North to way down south. Likes the wet or dry.
Meadow Fescue
Mt Ida meadow fescue cross with Italian ryegrass. Grows well in wet or dry. Very persistent. Superb winter growth. Proven performer in all types of farming. Trial results - dry matter 31.5%, digestability 90%, ME 14%.
Riley Ryegrass
Riley is a low endophyte perennial ryegrass is a steadily growing ryegrass which has proved to be a good all rounder suiting most conditions nationwide. Use as a permanent sow down alone or in a mix with clovers.
Rye Clover
Mix 80% Nui, 10% Italian, 10% White Clover. Successfully used throughout the country. Ideal under or over sowing.